This is my Wish List: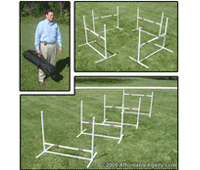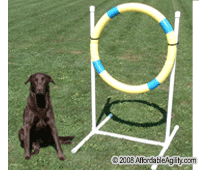 So what's on your wish list?
If you could have only one item, which would you get?
The picture on top is Tibby going through the tunnel I bought at Ikea for her on Nov. 3rd. It's just a kids tunnel, but it's pretty nice. To introduce Tibby to it I left it set up in the dining room for about 3 days and put a bunch of treats inside it. Then gradually I started throwing her toys inside it. At first she would go to the opposite end of the tunnel, hoping that they would roll out to her. Then she started going a few feet inside it to retrieve a toy. Finally I started to C/T her for going inside it. Now she runs through it when I say 'tunnel' and I C/T her for coming out the other end. I try to keep her excited and moving fast through the tunnel, so she doesn't get bored.